Indoor Workspace
Indoor Workspace At The Massey Apartments
High-End Business Center In Our Luxury Apartments 
In the age of working remotely and working out of the traditional office, The Massey apartments are accommodating the schedules and preferences of young professionals. Our luxury apartment complex in Hudson, Wisconsin is proud to showcase a comfortable Business Center for residents to take advantage of whenever they need to concentrate, take an important phone call or meeting, or accomplish daily professional tasks.
Discover all the benefits of this high-end amenity and apply for one of our studio, one-bedroom, and two-bedroom units today!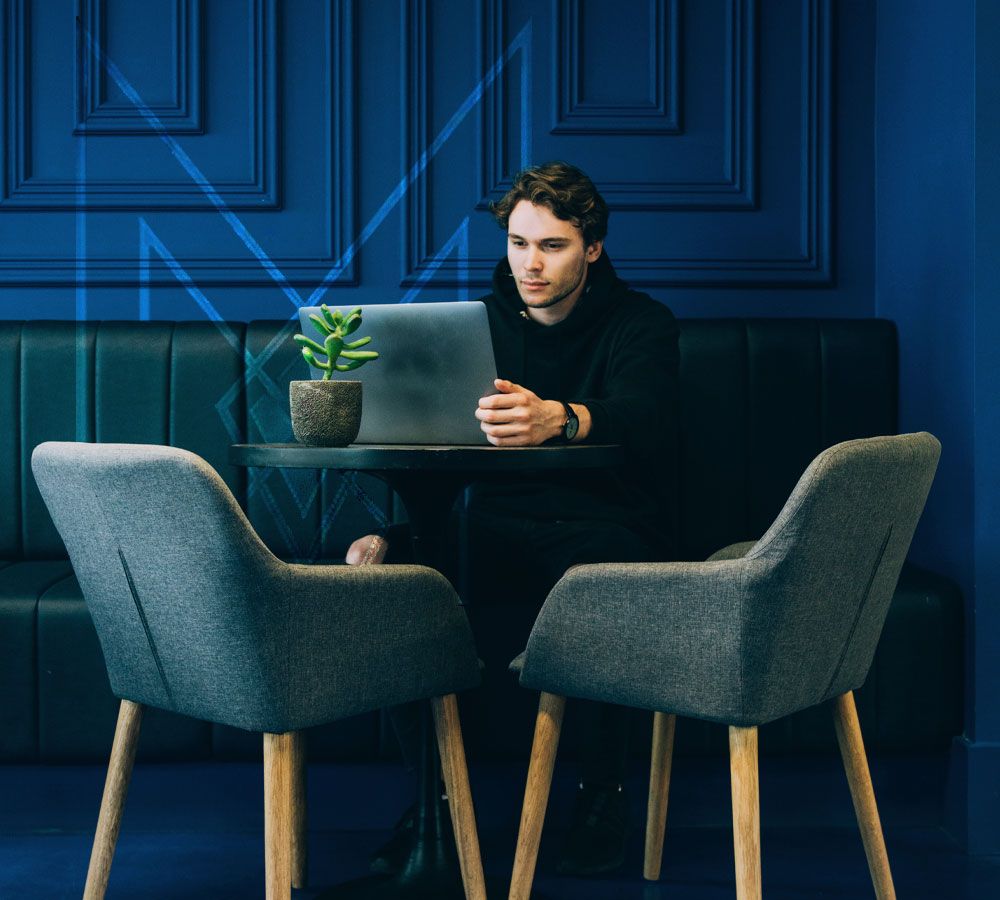 Features Of Our Indoor Workspace Apartments
Designed for residents who work remotely or who are otherwise out-of-office, the Business Center in apartments at The Massey provides several benefits that a traditional home desk does not.
If you're a young working professional in the Hudson, Wisconsin area, we're happy to help you by providing a dedicated area to get work done with all the following features:
Comfortable, quiet area

WiFi accessibility

Available to all residents who may need it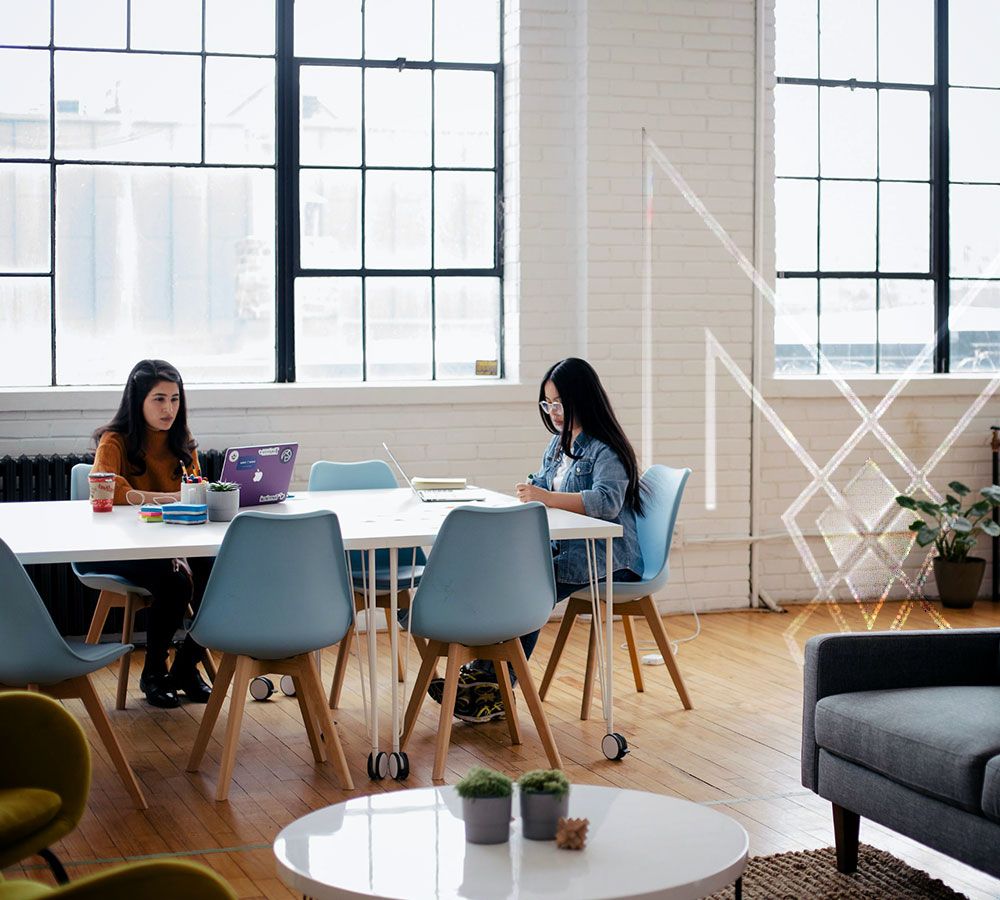 Why Choose Our Business Center in Apartments at The Massey
Our indoor workspace at The Massey apartments is perfect for eclectic couples, individuals, and families who are looking to take advantage of a quiet workspace that requires no added cost or transportation. It's our mission to provide not only a beautiful, classy, high-end palace to live in, but also to create a community that is conducive to personal and professional development.
Instead of spending money on traveling to a professional working office or desk space, residents can take advantage of the Business Center at The Massey apartments; utilizing our indoor workspace also prevents you from spending money on creating the perfect home workspace or work desk inside your studio, one-bedroom, or two-bedroom unit.
It's incredibly important to create a barrier between work life and home life, and our indoor workspace apartments can help you achieve the barrier. Instead of performing your remote work inside your home, take care of everything inside our Business Center, complete with comfortable seating and WiFi accessibility. Maintain a healthy work-life balance when you live at The Massey luxury apartments!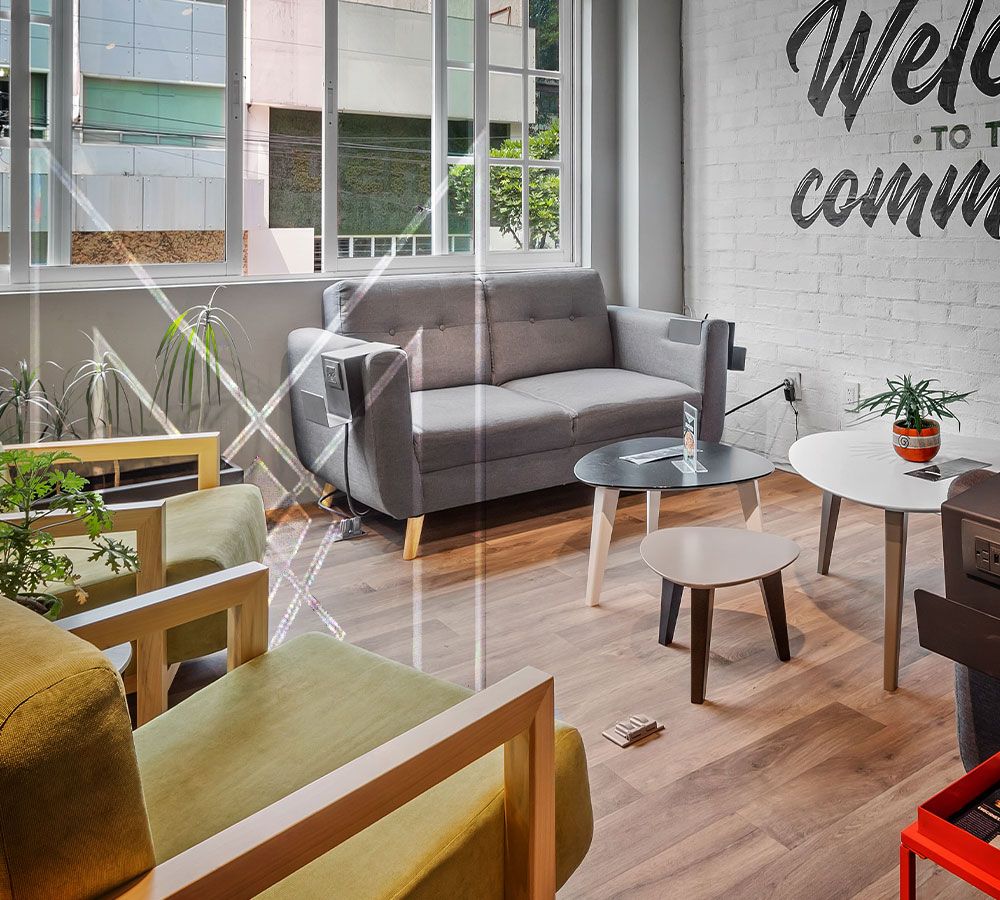 Several Communal Amenities At The Massey Apartments
Residents of our indoor workspace apartments are welcome to use not only our Business Center to get their work done but also all our other communal amenities. Keep up with your health and wellness with our fitness center anytime you need a mental break from everyday life.
If you've added (or are looking to add) a dog to your family The Massey apartments also boast a dog park, a dog washing station, and pet-friendly units. Additionally, families with parents who use our indoor workspace can give their children much-needed time outside with our kid's play area!
Apply For Our Massey Apartments Today!
No matter what size of living space you're looking for — studio, one-bedroom, or two-bedroom — our indoor workspace apartments at The Massey are available for you! Take advantage of our Business Center to get your work done and all our other luxury amenities!